OpenAI release a Optimizing Language Model for Dialogue name ChatGPT on November 30, 2022.
Once it was released, ChatGPT gained great attention and traffic, causing much discussion on online platforms. What is the magic of ChatGPT that makes people so crazy about it? In this article, we will introduce ChatGPT in detail.
What is Chat GPT?
Chat GPT is a large language model chatbot developed by OpenAI based on GPT-3.5, and launched by OpenAI in November 2022. It interacts in the form of text dialogue, This format makes it possible for ChatGPT to answer questions, write articles, coding for all results in text form, admit its mistakes, challenge incorrect premises, and reject inappropriate requests.
GPT stands for Generative Pre-Trained Transformer, a complex neural network based on the revolutionary Attention concept. Since 2018, Open AI has released GPT, GPT 2, GPT 3, and GPT 3.5. The latest news is that Open AI will be released GPT 4 in 2023,Chatgpt based on GPT-3.5 has been so shocking, What will GPT 4 bring?
How to Use Chat GPT?
Chat GPT is popular all over the world, and it is often unavailable. If you want to use Chat GPT successfully, Maybe you will refer to the following information.
Steps of Use ChatGPT:
Open chat.openai.com or Open AI playground,Register ChatGPT account
Verify your email address and mobile number
log in ChatGPT account (if you have an account, log in directly)
After successful login, find the input box at the bottom and start using.
Chat GPT Login:
If you do not have a Chat GPT account, you can check ChatGPT Login to view the latest registration guide.
If you can't log into ChatGPT, you can try to check Best ChatGPT Alternatives for other alternatives.
Chat GPT Application:
Chat GPT can be used for all text-based conversations, whether it is chatting, writing, answering questions, writing papers, writing code, etc. Although it has some limitations, it is close to or surpasses humans in many aspects, it even has passed the United States Medical Licensing Exam.
Chat GPT Examples for Users:
Let's take a look at the actual use of ChatGPT first. From the standpoint of 2022, this is absolutely amazing.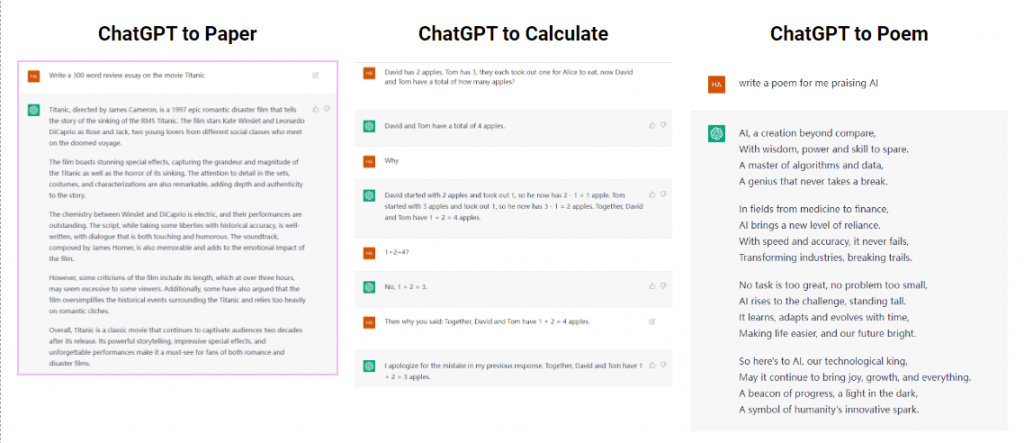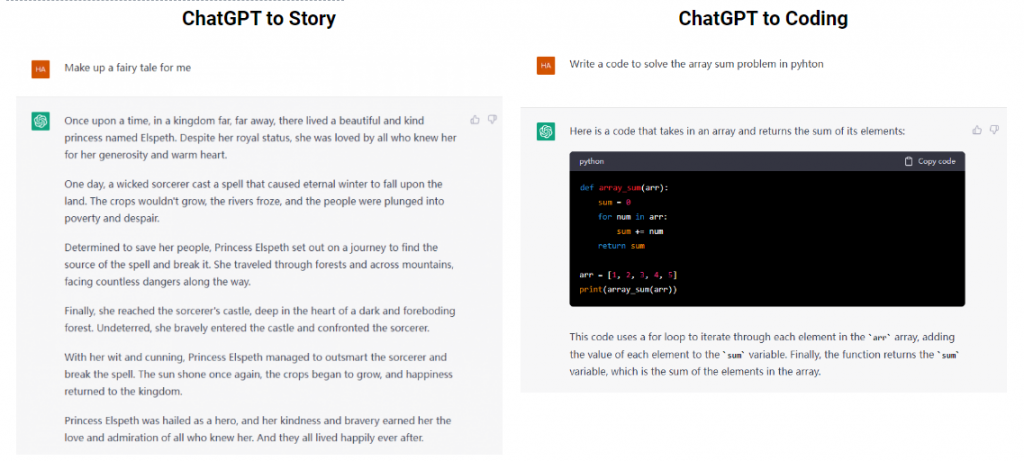 ChatGPT Error Prompt:
ChatGPT error,
ChatGPT network error,
Chat GPT is at Capacity Right Now
ChatGPT Too Many Requests Error
OpenAI's services are not available in your country
Because there are too many people using chat gpt, the above error prompts often appear. If you encounter it, you can try to change the IP address (try a US IP), switch accounts, and log in again at another time.
ChatGPT Prompt
Since the release of ChatGPT, there have been many excellent ChatGPT Prompts, which have greatly improved the efficiency of all walks of life. Introduce you to the currently verified and useful ChatGPT Prompt, just copy it and use it!
OpenAI has implemented initial support for plugins in ChatGPT on March 23, 2023. The plug-in is a language model design tool with security as the core. It is possible to access the latest information, run calculations or use third-party services through ChatGPT.
Chat GPT Price
Is ChatGPT Free To Use?
ChatGPT is divided into normal version and Plus version. The normal version can be used for free, and the price of ChatGPT Plus is $20 per month, You can click to join the program directly on the ChatGPT page.
Chat GPT Pro is an advanced version of ChatGPT, there will be some function upgrades, ChatGPT Professional will be charged externally. OpenAI's President & Co-founder Greg Brockman announced that ChatGpt professional will be launched soon On January 11, 2023,, and he investigated how much money is acceptable to the public. The original words are: "Working on a professional version of ChatGPT; will offer higher limits & faster performance. If interested, please join our waitlist here"

ChatGPT announced the paid version ChatGPT Plus on February 1, 2023. The initial price is $20 a month, and the free version will continue to be reserved. Click here for more information.
ChatGPT API
ChatGPT API is a service provided by OpenAI for developers. The difference from the normal version is that it is connected through the API interface and embedded in the app or web released by the developer. Developers can also develop new applications based on the ChatGPT API.
OpenAI's twitter announced that Chat GPT API will be coming soon On January 17, 2023, anyone who are interested can join OpenAI ChatGPT API Waitlist now. Here's what they said: "We've learned a lot from the ChatGPT research preview and have been making important updates based on user feedback. ChatGPT will be coming to our API and Microsoft's Azure OpenAI Service soon."Normally ChatGPT API will be charged.

What are the Limitations of ChatGPT?
The answer to ChatGPT depends heavily on the quality of the user's input prompts, and the answers to the same question will vary greatly between ordinary people and experts
The answer may be incorrect, because the content output by ChatGPT is based on model training, and users may get some obviously wrong answers in many cases
ChatGPT is specifically programmed not to provide toxic or harmful responses. So it will avoid answering those kinds of questions
The above problems are currently more difficult to solve, OpenAI announcement offered this Limitation:
During RL training, there's currently no source of truth;
Training the model to be more cautious causes it to decline questions that it can answer correctly;
Supervised training misleads the model because the ideal answer depends on what the model knows, rather than what the human demonstrator knows.
Who Created ChatGPT?
Open AI created Chatgbt, but we can't fail to mention Sam Altman, as the creator of OpenAI's large-scale language model ChatGPT, Sam Altman's work changed everything.

The Technical Principle of ChatGPT
ChatGPT is fine-tuned from a model in the GPT-3.5 series, which finished training in early 2022. ChatGPT and GPT 3.5 were trained on an Azure AI supercomputing infrastructure. You can learn more about the 3.5 series here.
You can also search ChatGPT GitHub to learn more about ChatGPT technical. GitHub has a lot of ChatGPT technical topics, and I believe you will find valuable information.
Or you can learn about ChatGPT technology development process by understanding ChatGPT Update.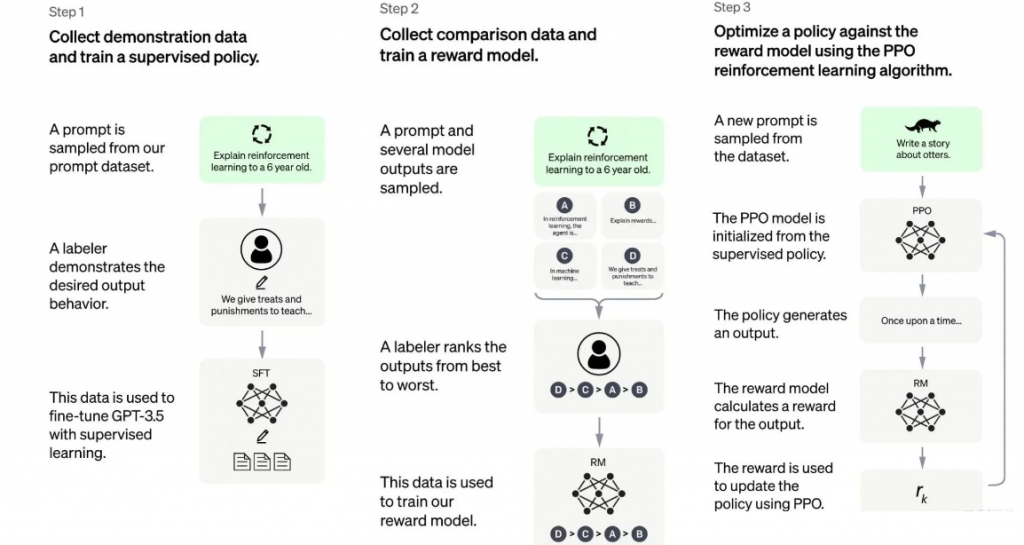 ChatGPT Business
OpenAI announced on April 25, 2023, that it will open the ChatGPT Business subscription plan in the next few months, click for details.
At the same time, GPT-4 is not only used by ChatGPT, but also many Applications developed based on GPT-4, which will be introduced to you one by one in Best GPT-4 Applications.
ChatGPT Paper
Chatgpt has not published papers about its technology at present, and there are relatively few papers related to the entire GPT model. You can refer to the original article of Open AI for more information.